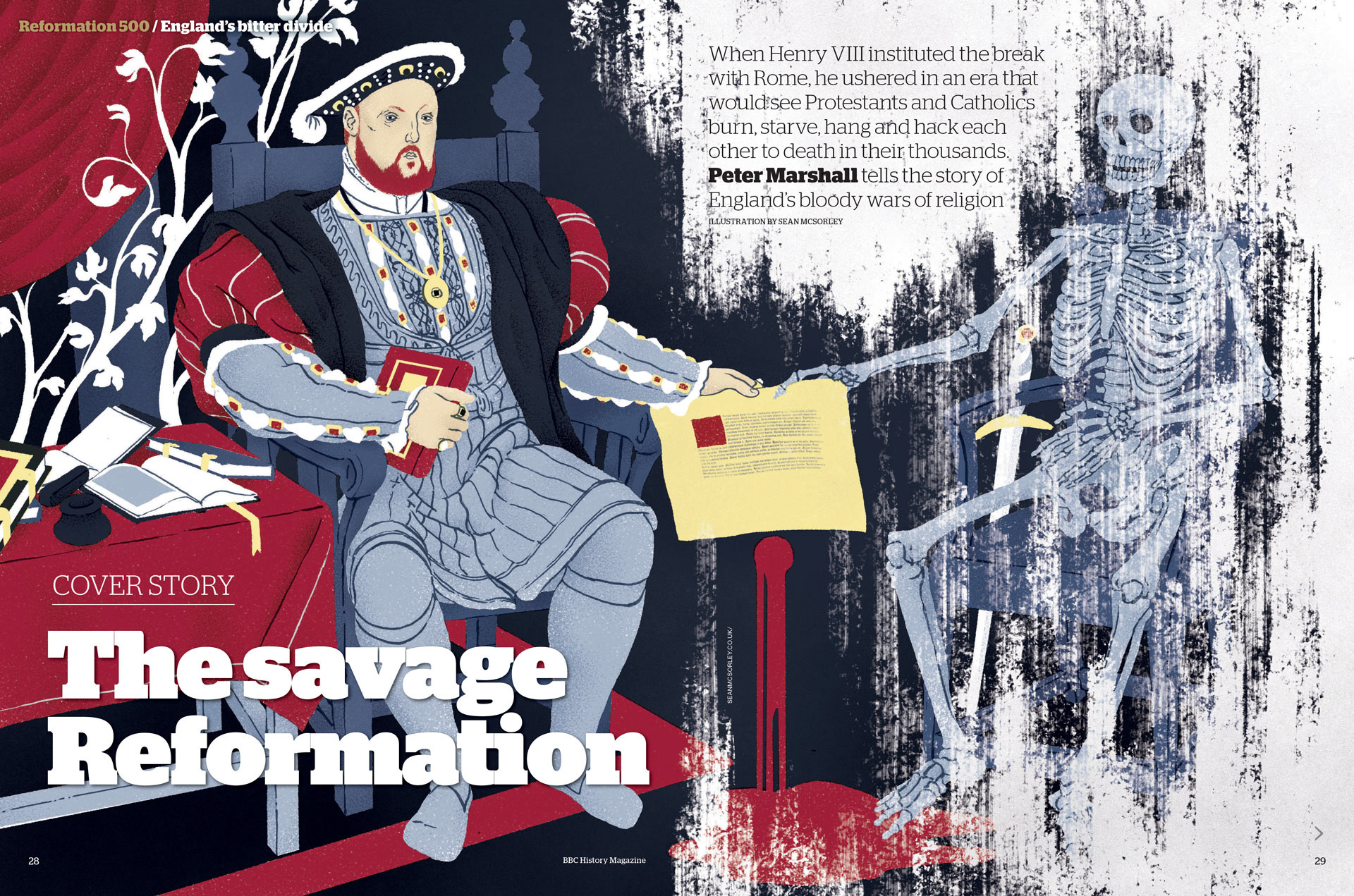 This illustration accompanies Peter Marshall's cover feature in BBC History Magazine's May 2017 edition. The article,
Savage Reformation,
focuses on the tragic bloodshed that followed Henry VIII's break with Rome, an event that is often presented by modern historians as a relatively clean constitutional reform. 
Many thanks to Art Director Susanne Frank. Please scroll down for more information on my research and process for this project.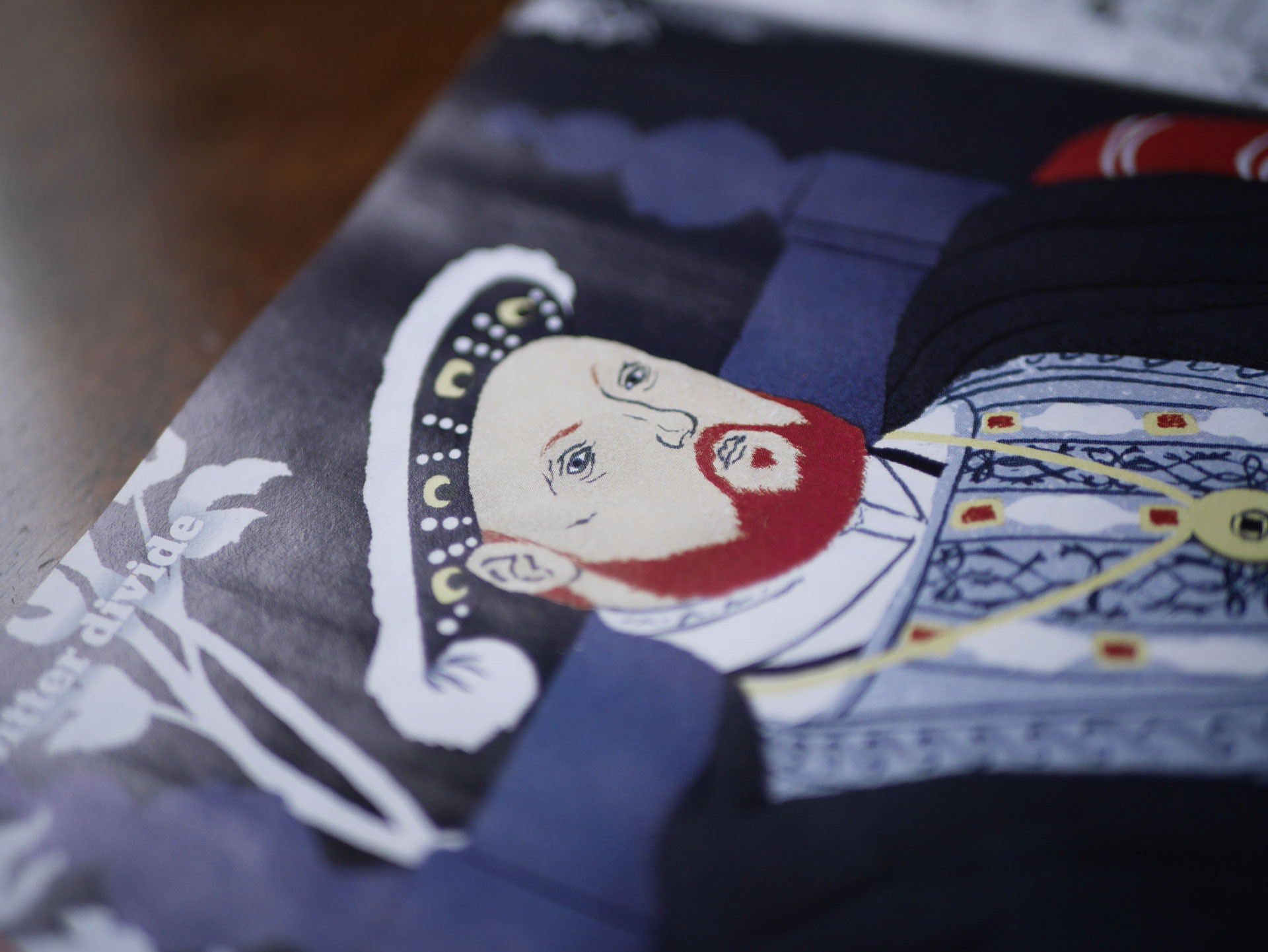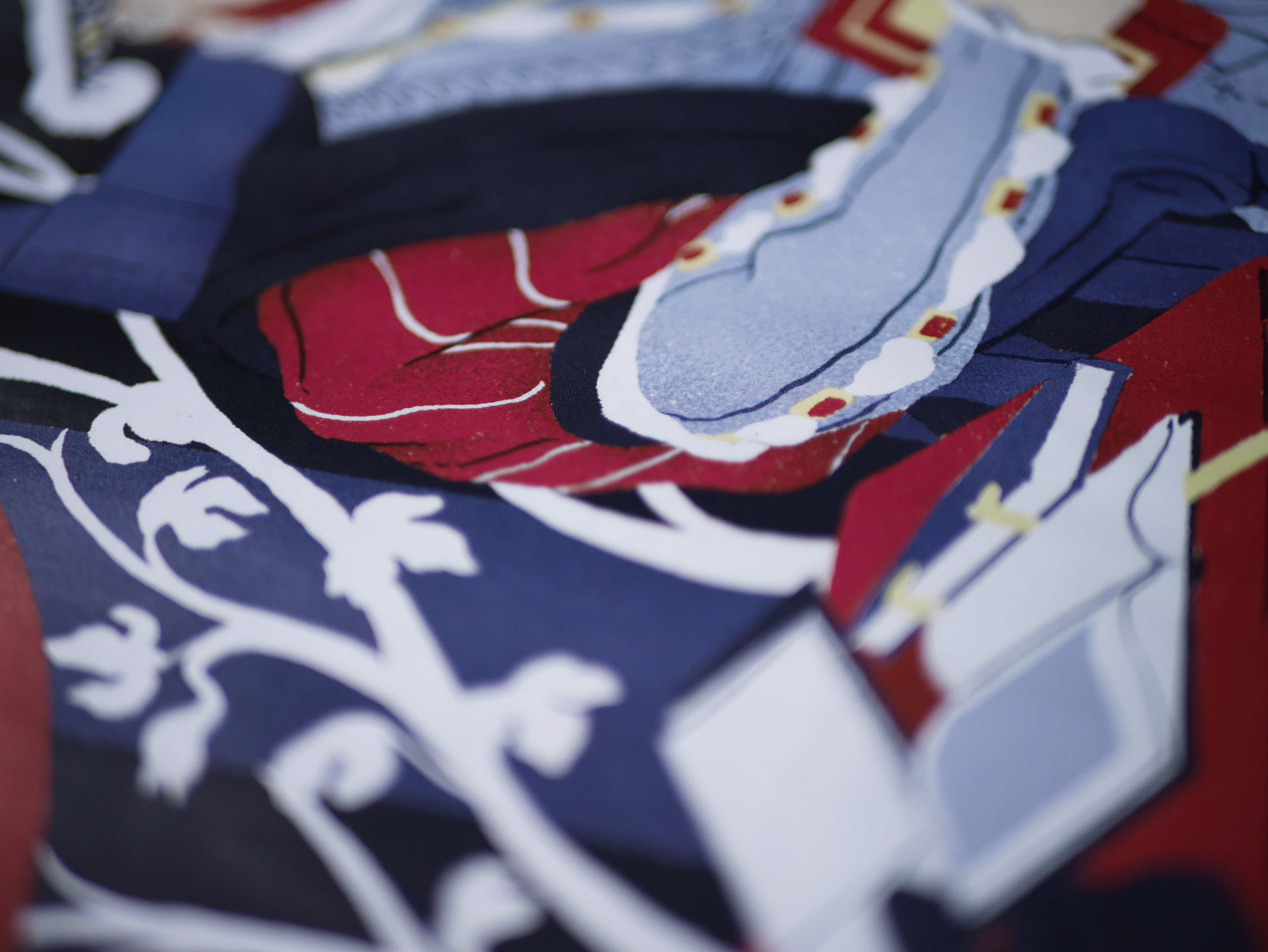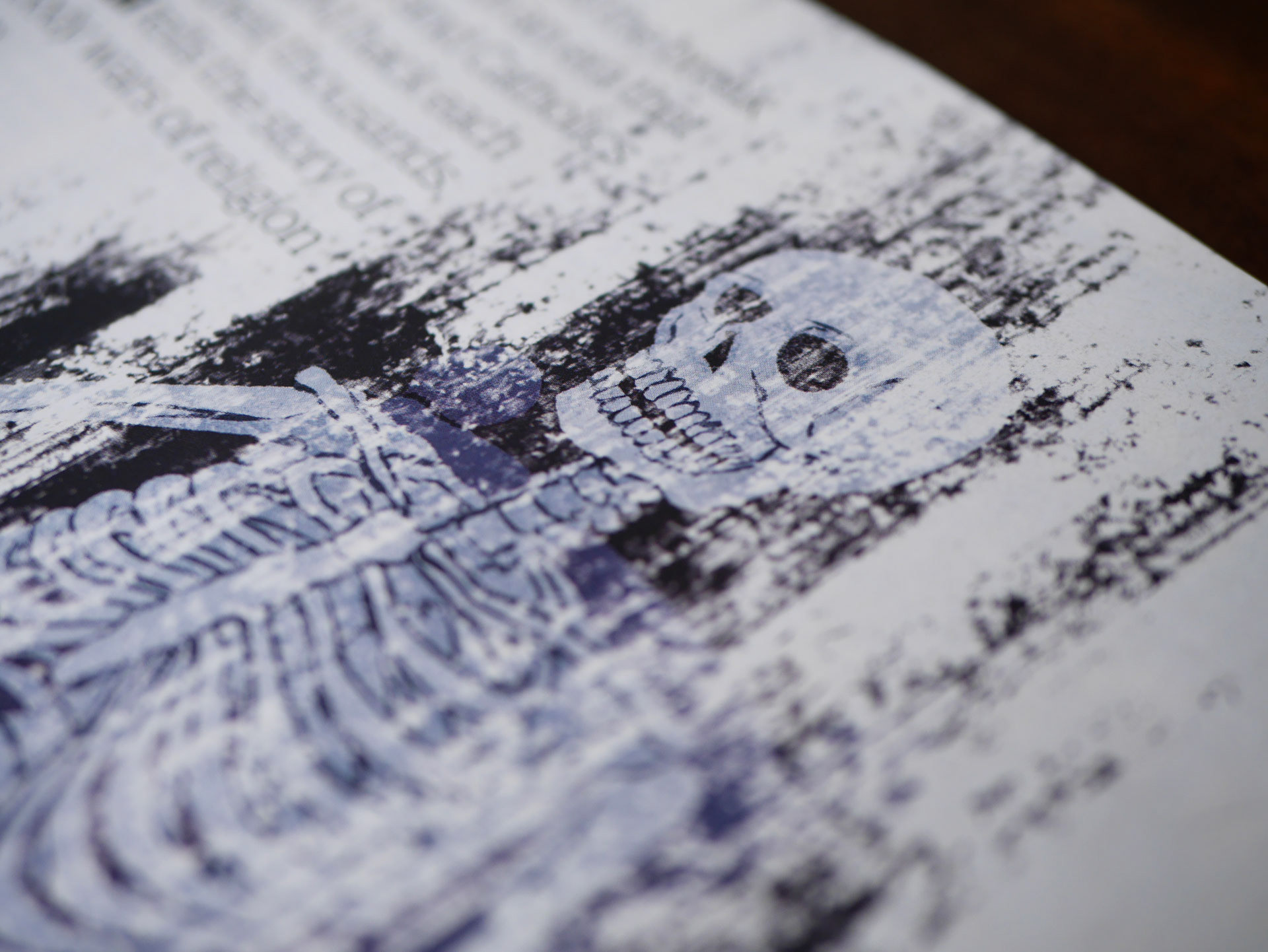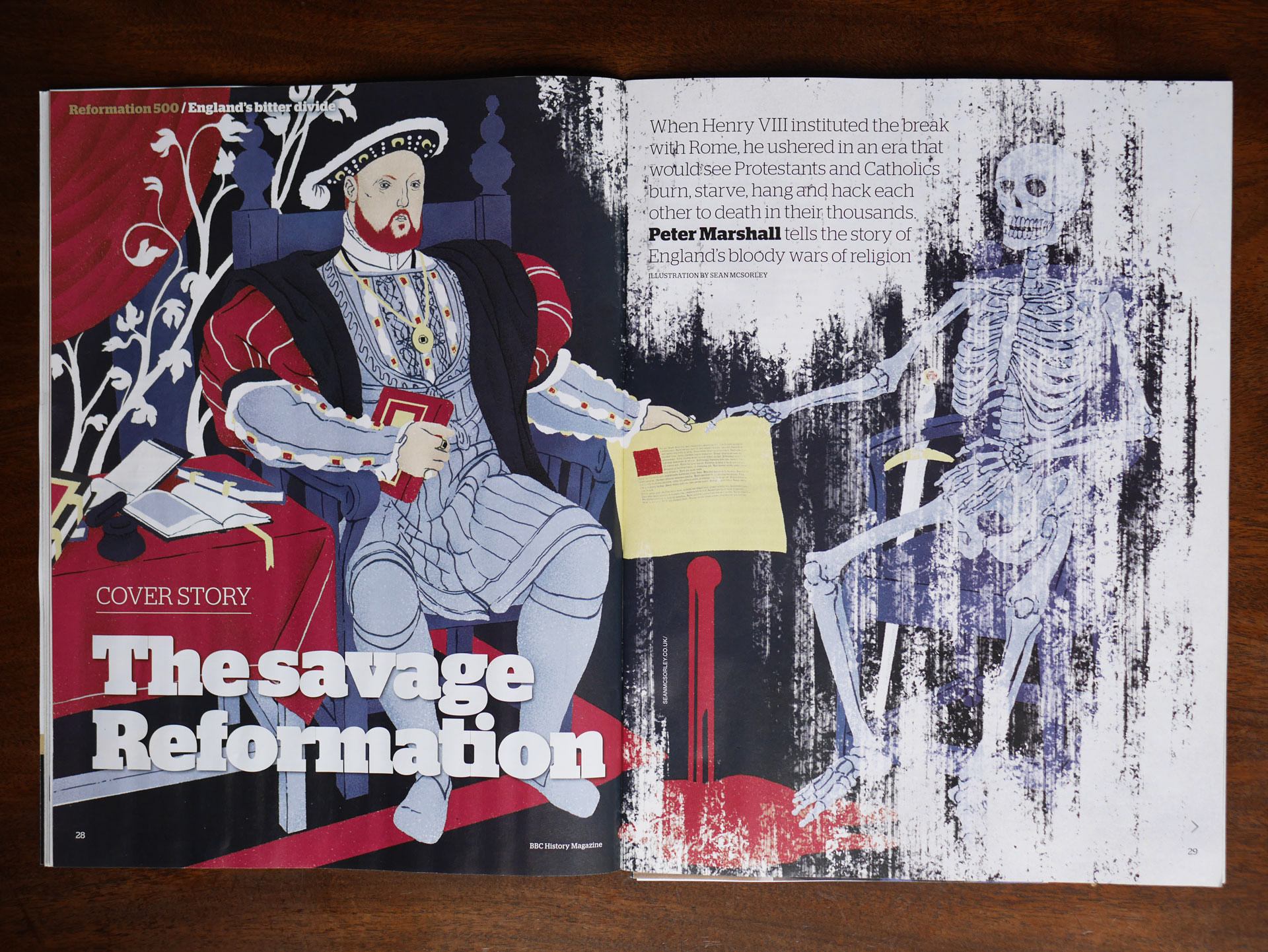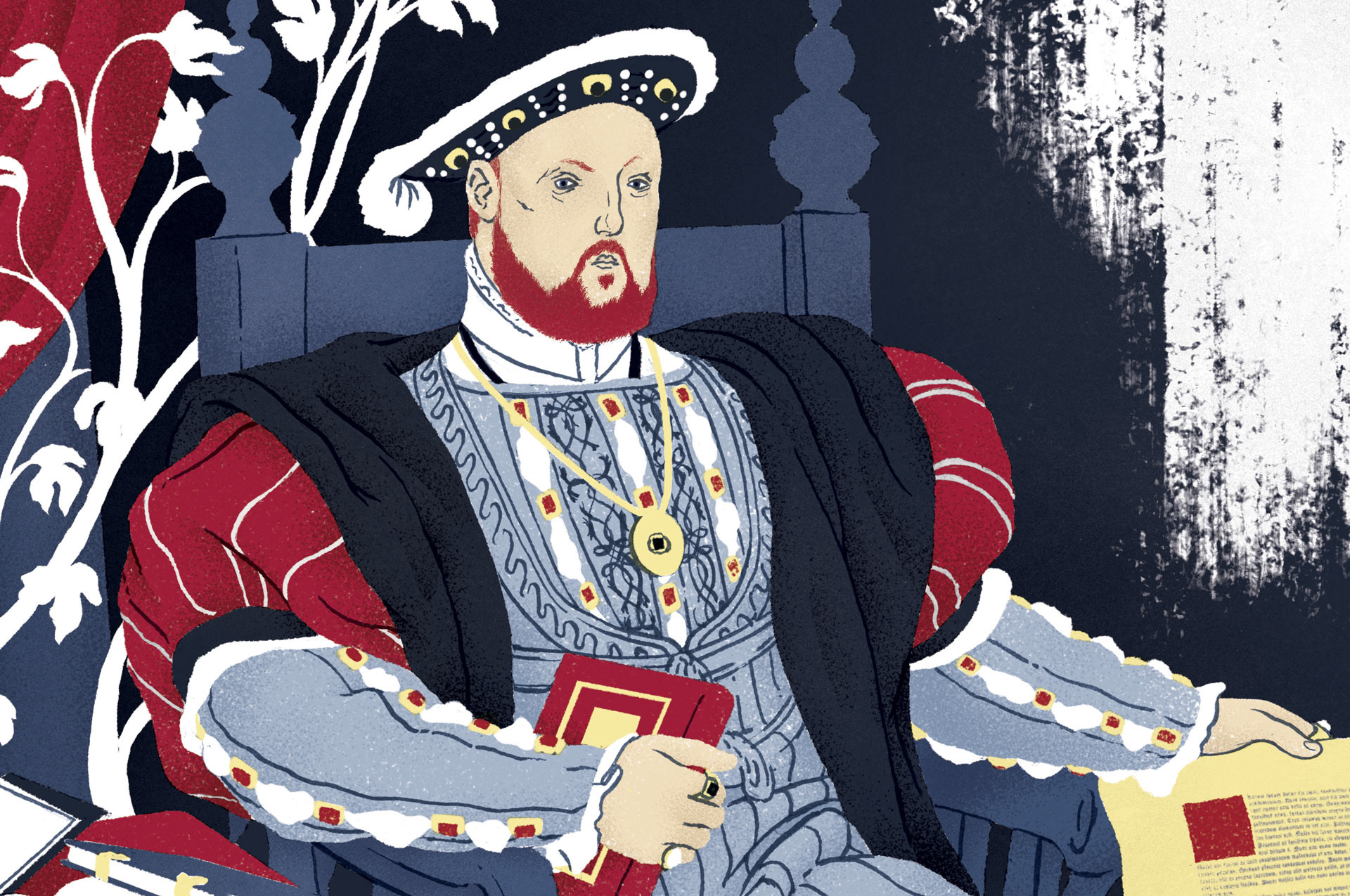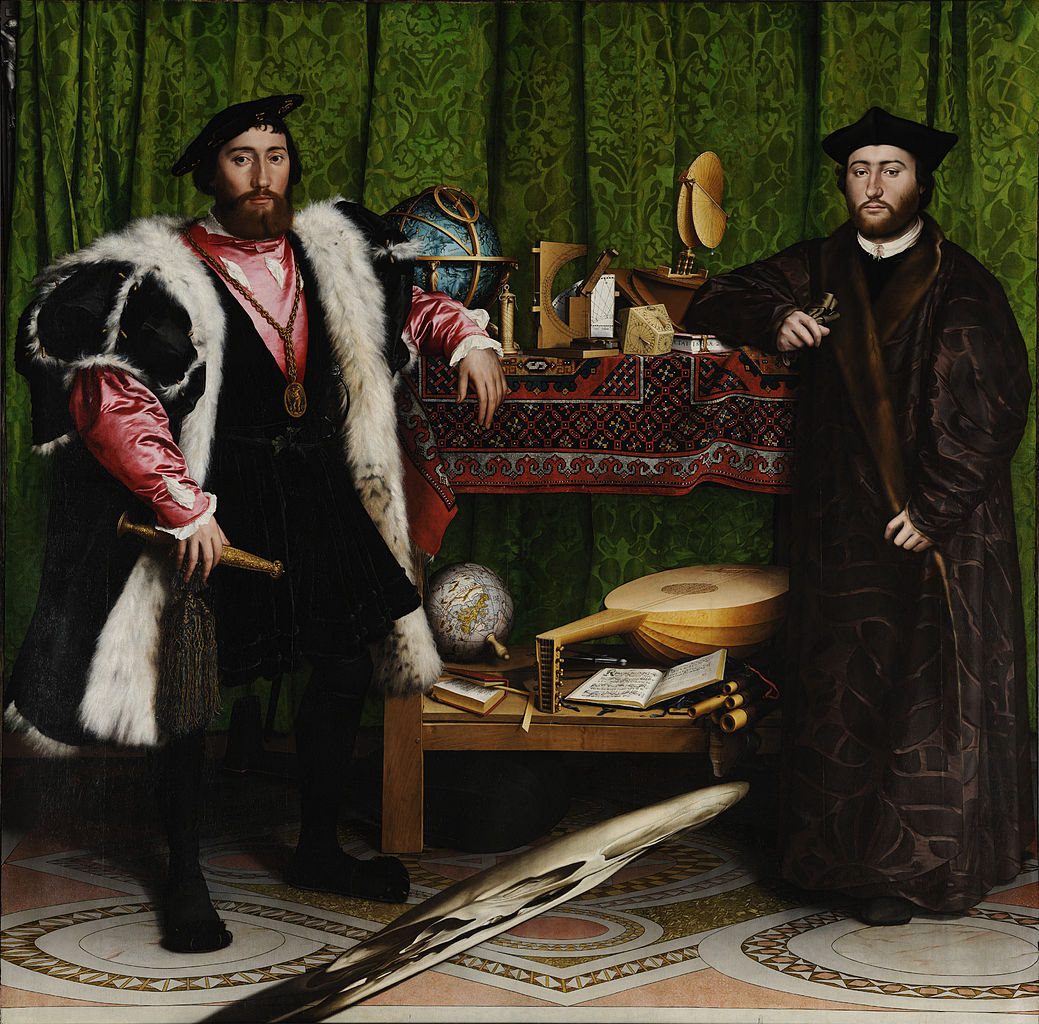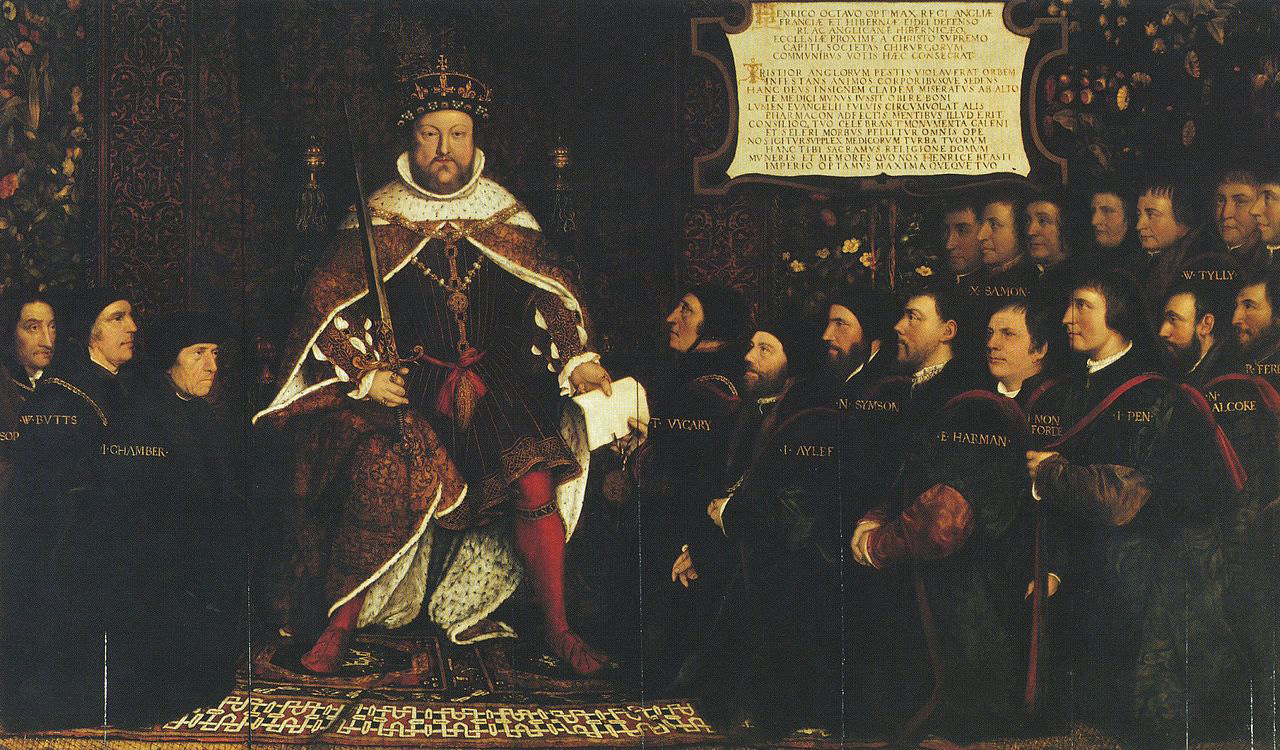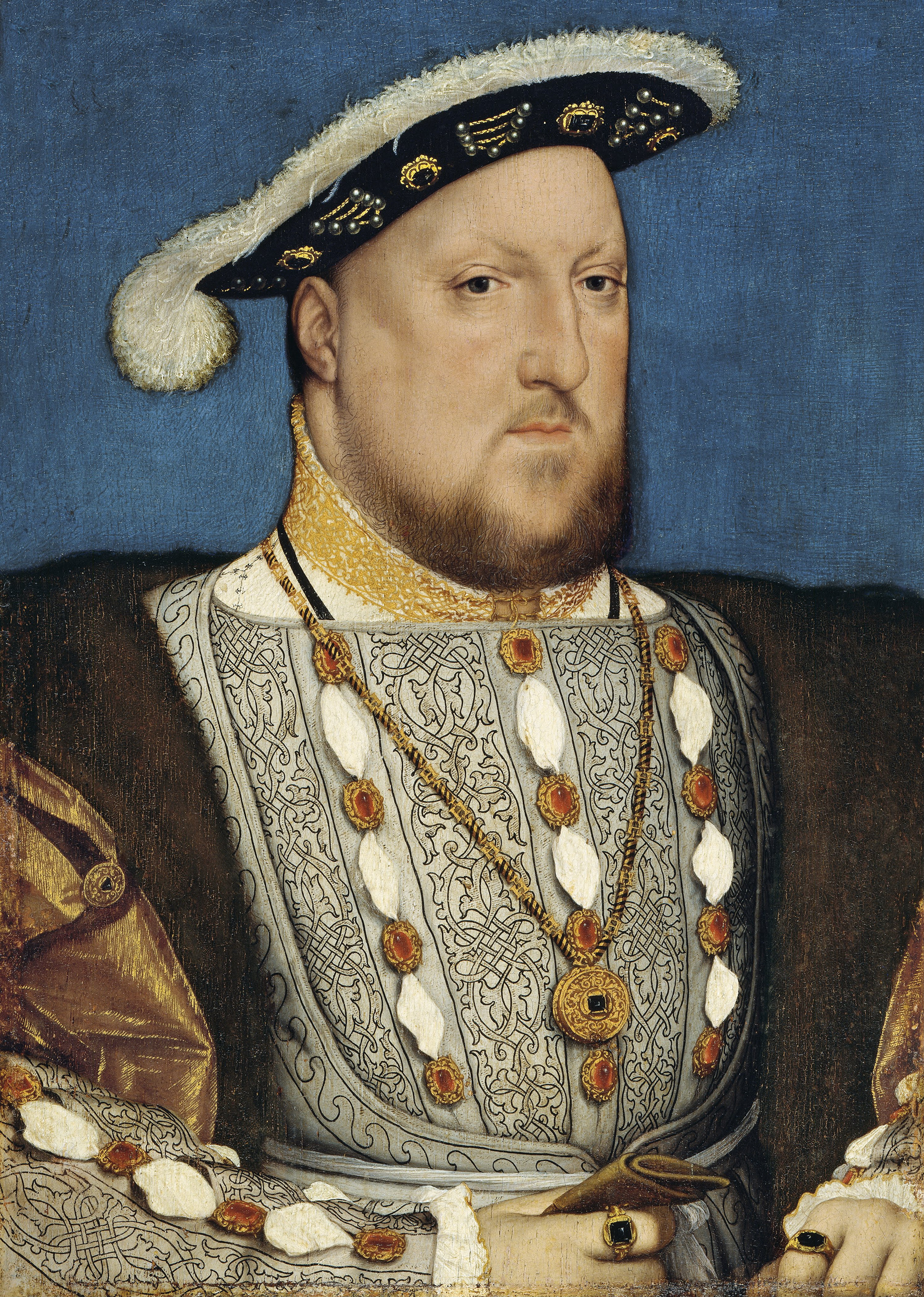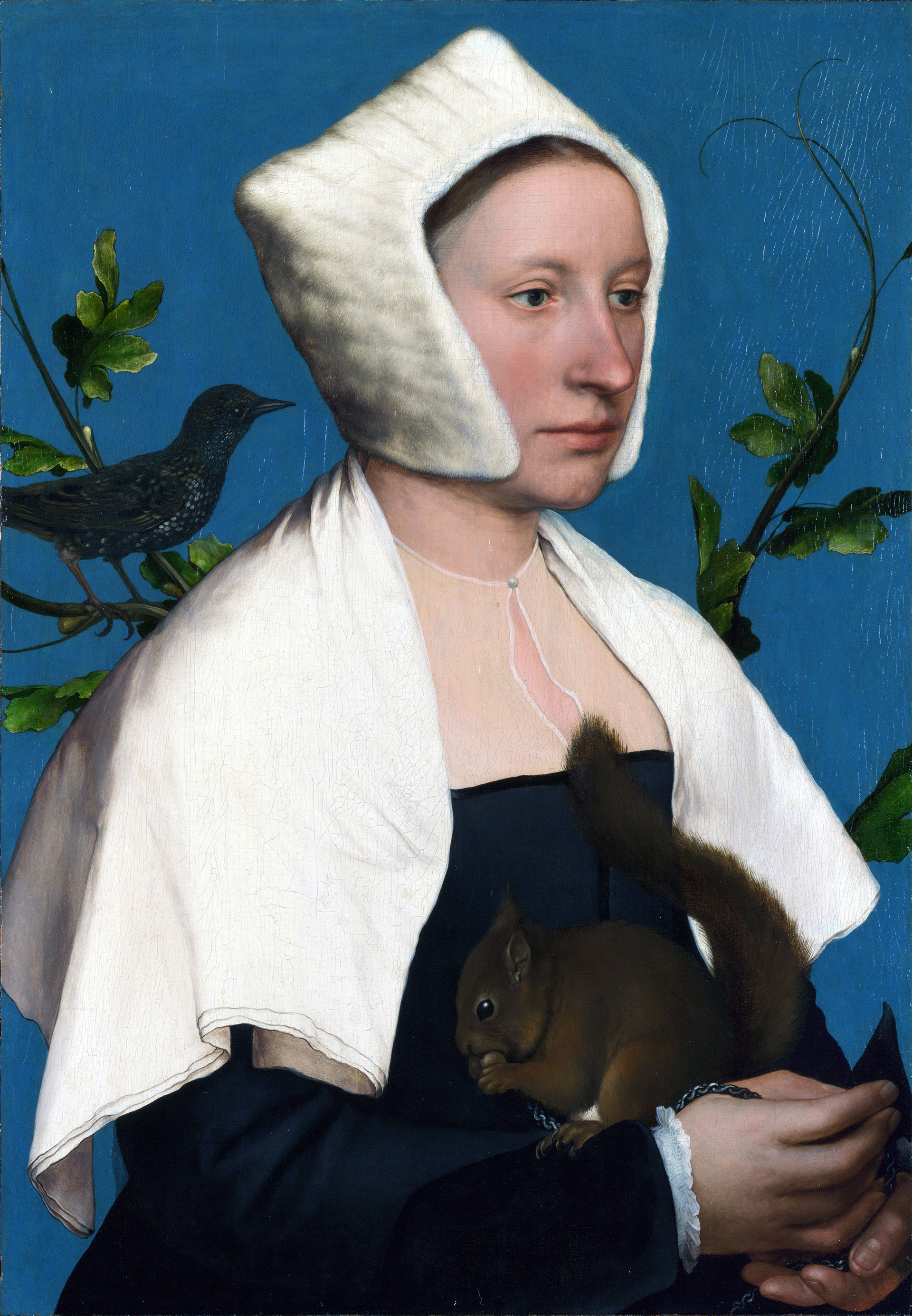 Hans Holbein the Younger: 

The Ambassadors

, 1533;

Henry VIII and The Barber Surgeons

, c.1543; 

Portrait of Henry VIII of England, c. 

1536; 

Portrait of a Lady with a Squirrel and a Starling

, c.1527–28
Luckily I'd only recently read Wolf Hall when this commission came in so Hans Holbein was fresh in my mind. I knew his work would be a great source of inspiration, reference and period detail, which was particularly useful as the project had a relatively tight turnaround.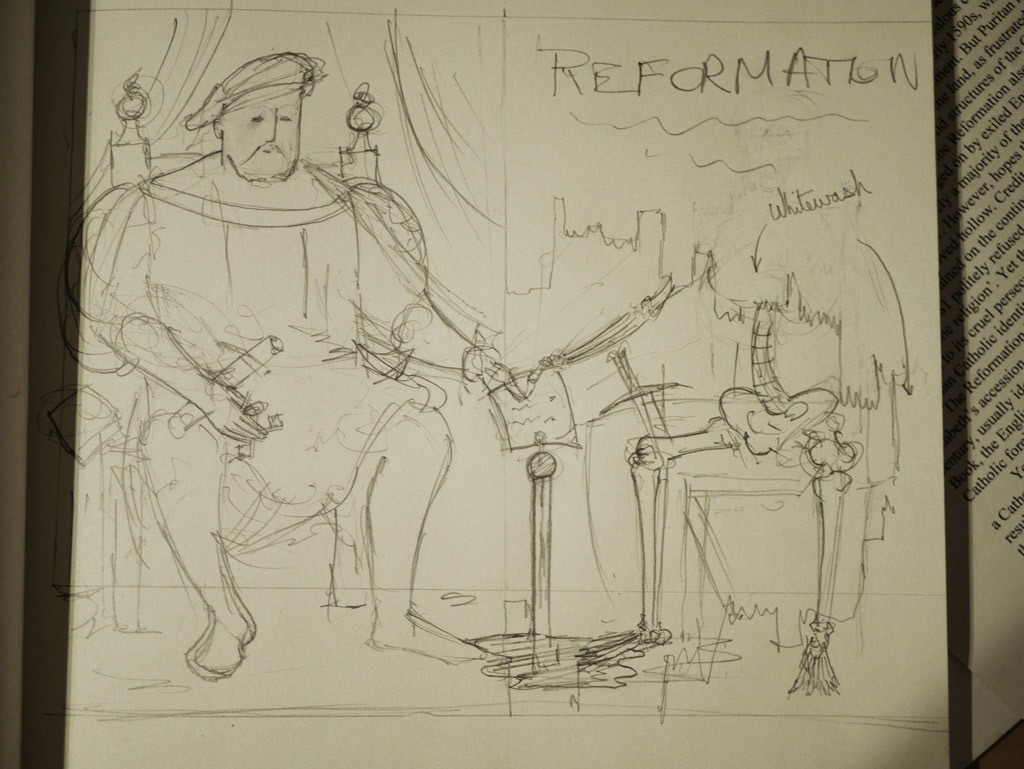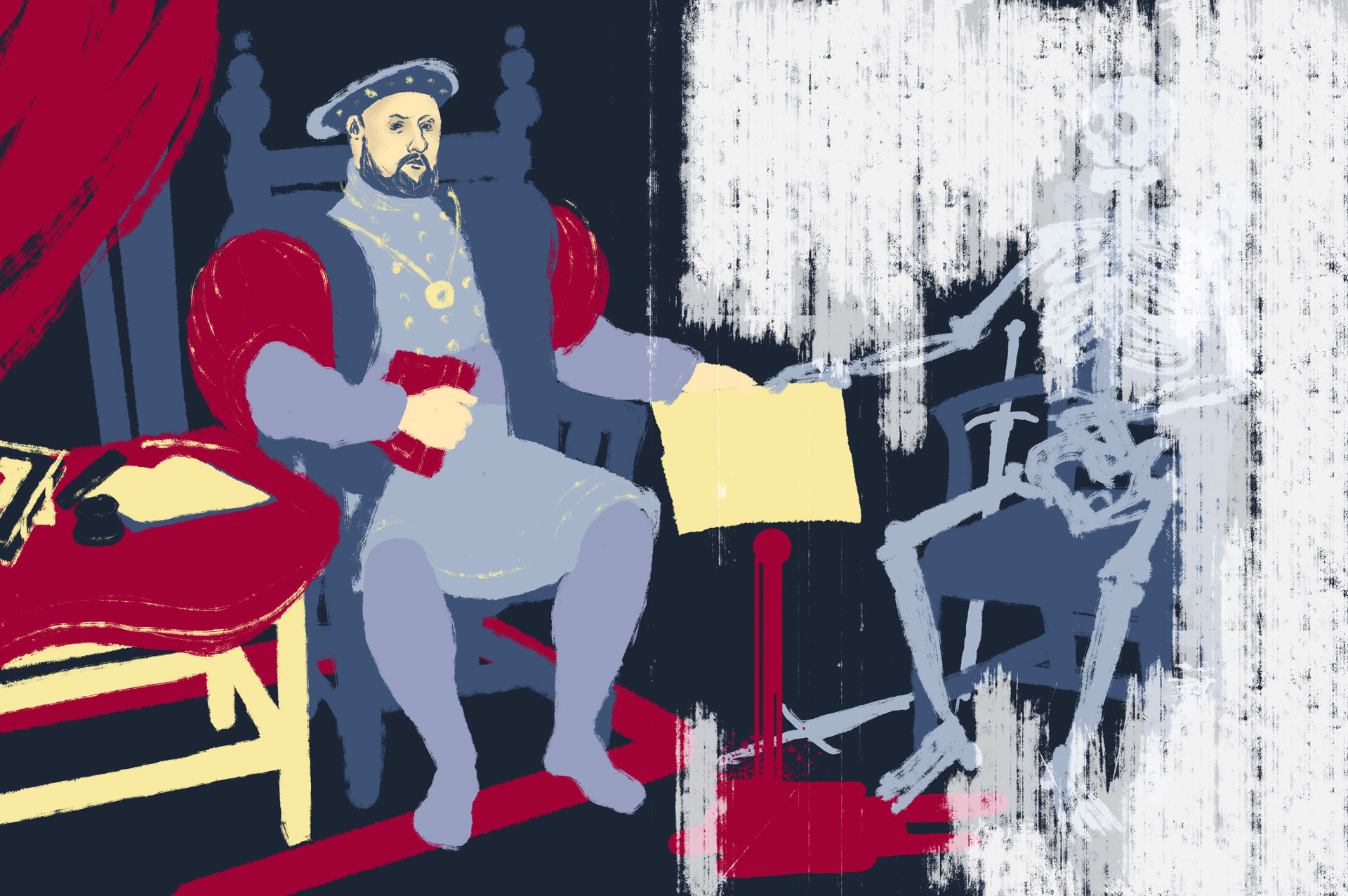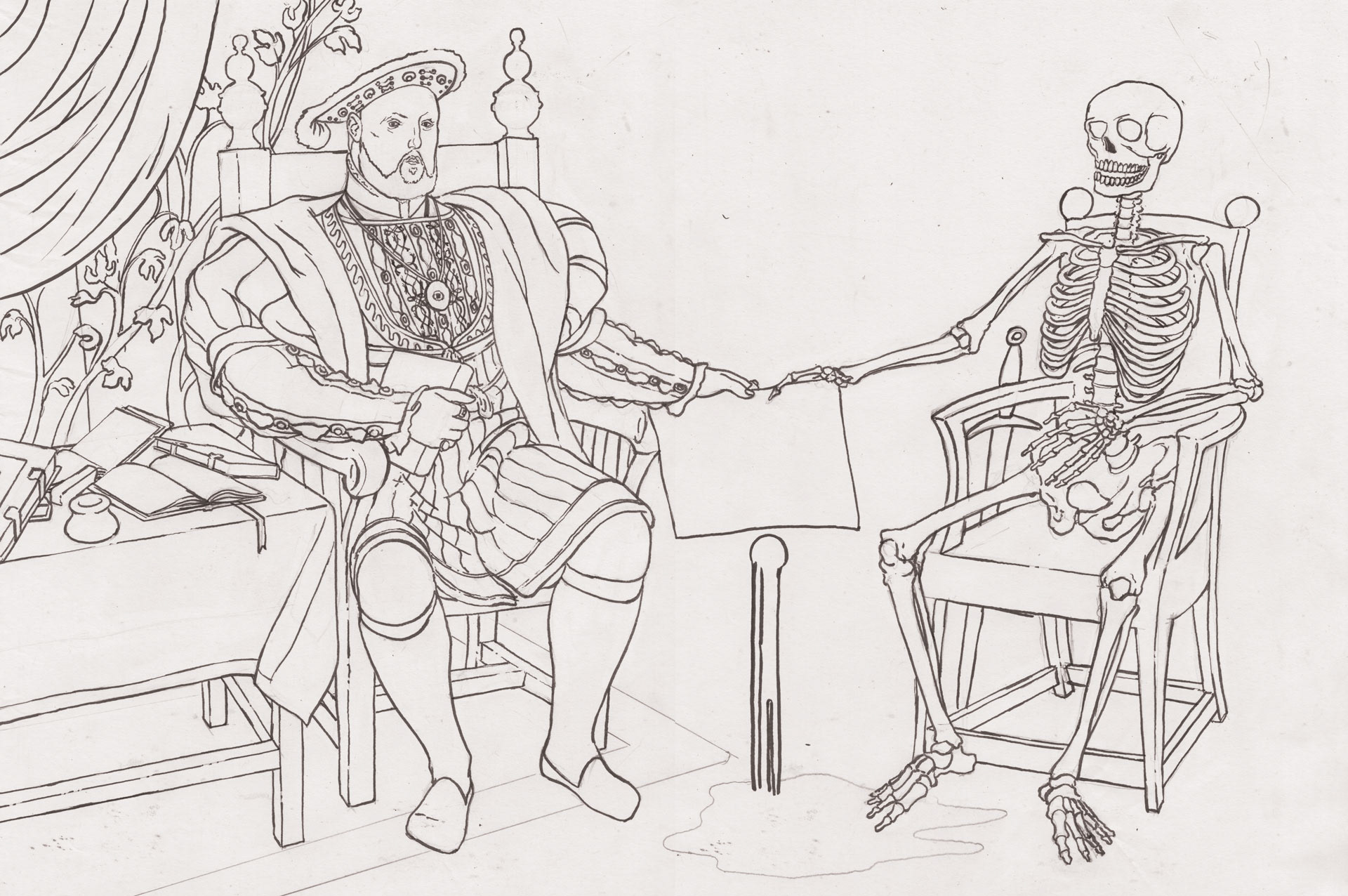 Progress from initial thumbnail to rough to under-drawing.
This time I only presented one thumbnail to the client as it suggested itself strongly when reading Peter Marshall's article. I'd been struck by the idea that modern historians' tendency to present the English Reformation primarily as a constitutional reform - glossing over the violence that accompanied it - echoed the whitewashing of medieval frescoes that occurred in the decades following Henry's break with Rome. After that, the image formed in my mind quickly, with the addition of the royal seal melting into blood. The whitewashing had the added practical benefit of creating space for text.
Fortunately Susanne and the team liked the idea and after making adjustments according to their feedback we were able to progress quickly through to rough and final artwork. A really enjoyable process!
Thank you for taking the time to have a look at my project - if you like it please appreciate and follow!